Welcome to High Level Forum (HLF) Summit!
"Taking place in Grenoble, France, we are thrilled to extend a warm welcome to all international delegations representing innovation ecosystems attending our summit from November 26th to November 28th.

Home to world-renowned research institutions, cutting-edge startups, and a vibrant entrepreneurial spirit, Grenoble has become a true hub for innovation and technological breakthroughs.

For many years, the HLF is a distinctive network fostering trust-based, long-term relationships with the pinnacle being the annual HLF annual Summit. The Summit serves as a unique platform for collaboration and the exchange of ideas, with the aim of fostering partnerships and driving future progress, and unlocking the potential of innovation ecosystems worldwide. Throughout the duration of the event, you will have the opportunity to immerse yourselves in a series of engaging panel discussions, thought-provoking workshops, and interactive networking sessions, thanks to our esteemed speakers, comprising global leaders and visionaries.

The HLF team is dedicated to ensuring that your experience in Grenoble is both intellectually stimulating and culturally enriching. We have curated an array of social events, including a gala dinner, to provide ample opportunity for informal interactions, fostering new connections between delegates from around the world.

We would like to express our gratitude to all our partners and sponsors for their invaluable support in making this summit a reality. Without their commitment to innovation and collaboration, this event would not be possible.

Once again, welcome to the High Level Forum Summit!"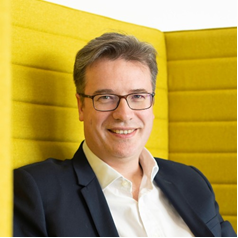 Philippe
Watteau
Chief Innovation Officer at CEA Tech